From clogged drains to complex tankless rebuilds, dripping faucets to active gas leaks, Precision Plumbing & Heating has you covered.  Drains to Main Lines. Heating Systems to Commercial Plumbing. We have the experience and equipment to take care of any home or commercial plumbing need.
We can repair leaks on waste, water, or natural gas piping. Is your outside hose bib no longer operational or does it drip all the time? We can repair or replace it. We can install or service natural gas and water to washing machines and dryers.

We can make water connections to your dishwasher and install the dishwasher. We can run natural gas lines to your generator, outdoor heater, or fire pit. Got a new refrigerator? We can run a water line to the refrigerator and or ice maker.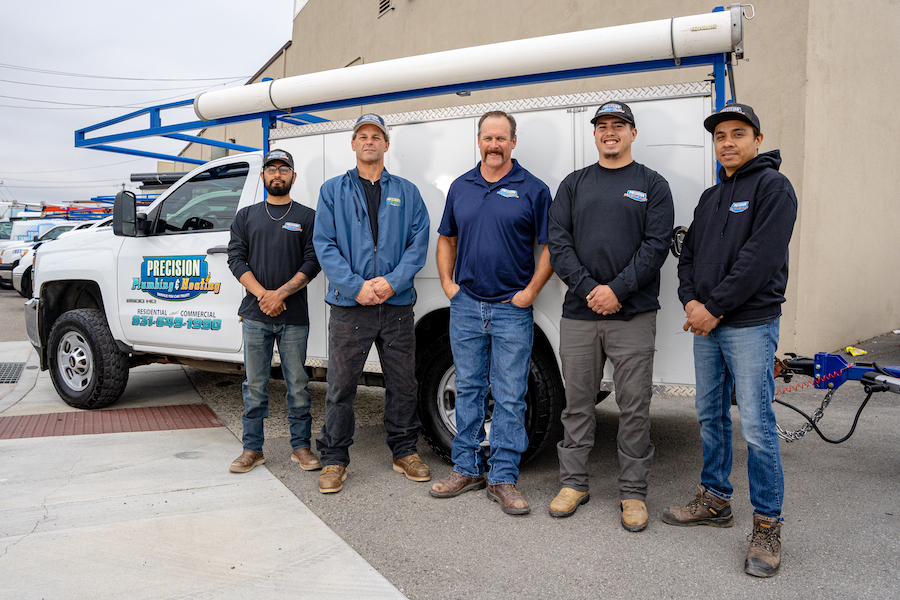 We provide all levels of commercial plumbing. From multi-level ground up new construction to a regularly scheduled Hydro jetting of your restaurants grease waste or commercial sewer line. We also specialize in tenant improvement of existing spaces. We have done the plumbing for over 20 Starbucks stores and over 10 Trader Joes stores. We did the plumbing for the Elroy's Fine Foods in Monterey.
High quality video inspection of sewer system to determine the exact location and issue with your sewer line. We can then provide you with a solution to do a more cost effective repair. Saves time by finding the exact location without having to dig up the line.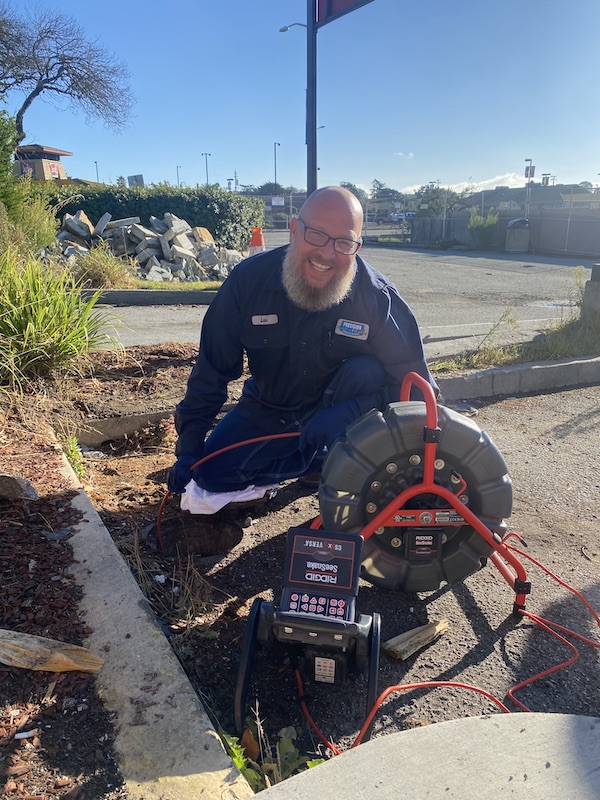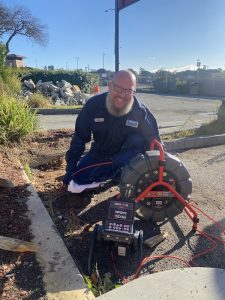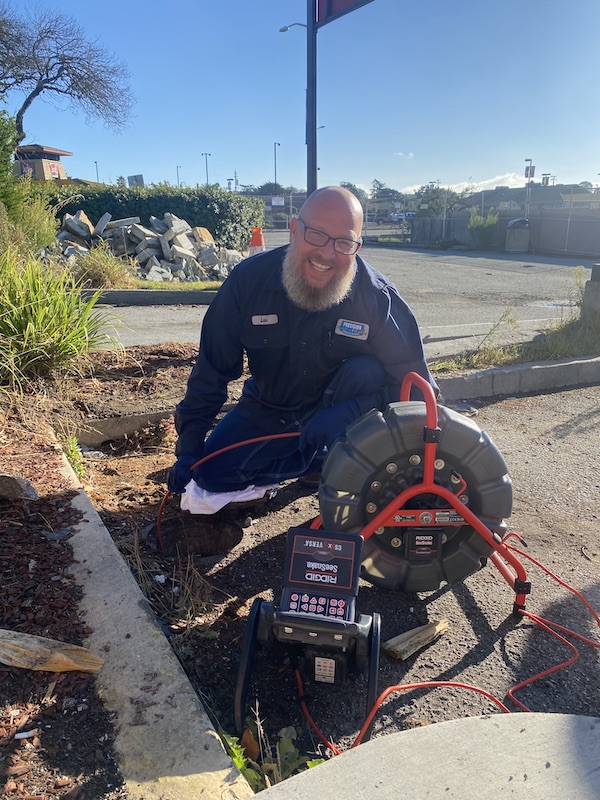 Clogs happen. It might be in your tub, shower, sink or toilet. It could be a new or a reoccurring drain problem. When it happens a "snake" can be used to clear the blockage. How does it work?
The snake moves forward until it reaches the blockage in the line. When the snake encounters the obstruction, the twisting motion of the auger end attaches onto any clog so it can be pulled back out of the drain or pipe. Or it will push through the blockage, clearing a path for things to flow again.
We have top of the line snaking equipment to help clear the blockage. We also have sewer camera video equipment for inspections that can see inside the pipes. We use this equipment specifically when we encounter a clog that is reoccurring or stubborn. The video inspection will help to pinpoint what the issue is so we can efficiently solve the problem.
We can help with clogged toilets, shower drains, kitchen sinks, garbage disposal clogs, sewer main backups. We never use damaging methods or harmful chemicals. Our technicians are efficient and will not leave a mess behind.